CULINARY ARTS INSTRUCTORS
Pam Bugler
Culinary Arts 
Pam Bugler, along with her son, is the former owner and operator of Against the Grain, a gluten-free dairy-free food trailer. She is currently the General Manager of one of Wichita's most beloved Delano restaurants. Pam's love for food and cooking started at a very young age, cooking with her mom and her two grandmothers in Oklahoma. Growing up on a farm, she has a great appreciation for fresh from the garden foods. And, there was a fresh pie or cake after each meal. Cooking and baking from scratch was how she was taught to cook. She still consults with her 90-year-old mom on recipes! After being diagnosed with Celiac's Disease with a full dairy allergy, learning to cook and prepare foods was a challenge she accepted head-on. Pam believes there is a misunderstanding that foods for those with allergies are bland, and Pam is here to let your taste buds prove different. Sharing foods, cooking for others, and entertaining are passions for Pam. She believes "One cannot think well, love well, or sleep well if one has not dined well."
Jacob Cook
Culinary Arts 
Jacob has spent 20 years working in professional kitchens including The Four Seasons in Scottsdale, AZ., Upward Projects in Phoenix, The Binkley group in Phoenix & Scottsdale, and Happiness Plaza Concepts here in Wichita. This past year has been dedicated to the transition to owning and operating his own business as a Food and Beverage Consultant. For the last 12 years, Cook's time has been focused on opening new concepts, creating training curriculum, menu development and team leadership. This journey has lead him to teaching and sharing his experience with those looking to cook better tasting food with confidence.
Jamelah Kauffman
Culinary Arts 
Jamelah is the owner and founder of Nourish ICT. Food is a love language for her, but Jamelah's passion for food hasn't always been very healthy. In fact, major health issues moved her to become more educated about food and how it was impacting her life. When Jamelah's daughter was born, she was forced to learn gluten and dairy-free cooking. Nourish ICT was born from a passion for helping others learn how food is medicine. She has loved exploring various foodie lifestyles and exploring whole unprocessed foods. Eliminating and reducing processed chemicals can heal our bodies in ways we might never have thought. Healthy food can and should be delicious.
Pat Pelkowski
Mixologist
Mr. Pelkowski owns and operates Shaken or Stirred Bartending. A liquor catering service which does mobile bartending and mixology classes. Pat worked in munitions maintenance upon joining the U.S.A.F. in 1983 and then cross trained to Air Traffic Control. He spent time on Anderson AFB Guam, Wright Patterson AFB Ohio and Wurtsmith AFB MI. He was honorably discharged in 1989 and was hired by the FAA as an air traffic controller.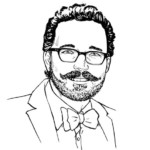 Jamie Stratton
Wine Tastings
Jamie has been in the wine business for more than 20 years. He is currently the wine director at Jacob Liquor Exchange. In 2005, he became Wichita's first Certified Specialist of Wine through the Society of Wine Educators and passed the Certified Wine Educator exam in 2006. He has also passed the first of three tests in the Court of Master Sommelier Program and was accepted to and studied with the Master of Wine program in London, England.
Whitney Stratton
Wine Tastings
Whitney knew her heart was in hospitality as a Kansas State University graduate, but she soon discovered that her passion lies in wine. She has taken several sommelier courses through the International Wine Guild, including an intensive wine and food pairing class. She has also passed the Wine and Spirits Education Trust's Advanced Level 3, a pre-curser to the Master of Wine Program. Whitney has worked as a wine buyer and consultant at Jacob Liquor for 13 years and recently took a step back to focus on her young children and the joys of wine education. Today, she is pursuing a new endeavor, Wine to You by Whitney, facilitating private wine tastings and other wine services.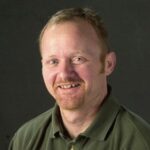 Joe Stumpe
Culinary Arts
Joe Stumpe is a writer, musician and culinary instructor. In 2022, his book, "Iconic Eats of Wichita: Surprising History, People and Recipes" was published by American Palate, a division of The History Press. He lives in Riverside with his wife and chickens.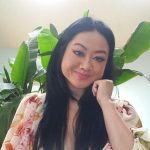 Nina Winter
Culinary Arts 
 Nina Winter is a holistic chef and sewing instructor. She is an advocate for slow, sustainable living and believes in holistic healing and thriving from the inside out. She is a plant-based chef who enjoys transforming vegan and vegetarian food into something spectacular and memorable. Nina believes we are all on our own sacred journey and education leads to healthy lifestyle changes. Nina often jokes she is a "slow cooker," taking her sweet time to put extra Reiki love and care into all her dishes and never rushing the process.
Siobhán Scarry
Creative Writing
Siobhán Scarry holds an MFA in Creative Writing from the University of Montana and a PhD in English from SUNY Buffalo. As an associate professor at Bethel College in Kansas, Siobhán teaches literature and creative writing, runs a visiting writers series and serves as faculty mentor to the undergraduate literary magazine YAWP!